Fantastic memories of Mekong Tour
Mekong Tour gave us a chance to get to know the way of local life in the South western region.
This mighty river is about 4,350 km (2,703 mi) long flowing through part of China, Myanmar, Laos, Thailand, Cambodia and Vietnam. The portion which Mekong runs over Vietnam covers more than 40,500 sq km (15,600 sq mi) creating one of the two main rice-bowls in this country. Mekong is a place of high biodiversity and density. It is home to lots of people and animals. There are more than 18 million people living and working in Mekong Vietnam.
Day 1 : Travel to Mekong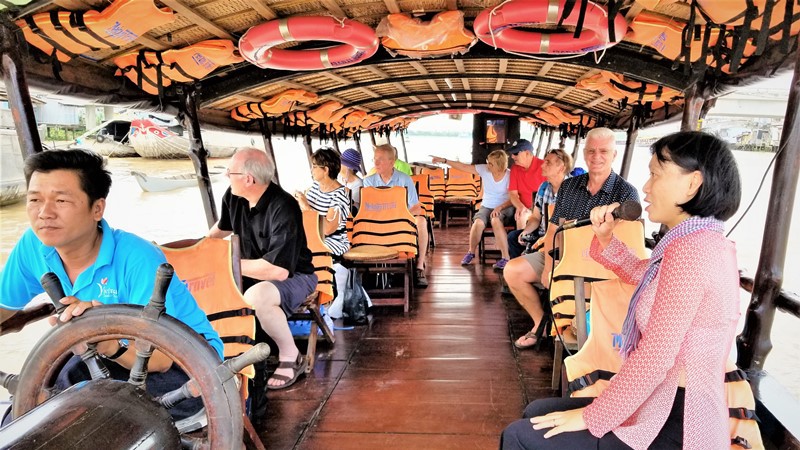 Our Trip started from Ho Chi Minh City in the morning. At 8 o'clock we checked out the Liberty Saigon Parkview and drove to Mekong. After more than 2 hours we arrived in Cai Be where a private boat and local guide was waiting for us.
We traveled along the river to explore this huge delta. While cruising, our boat stopped at a local workshop where we saw local people making rice paper, coconut candy and pop-rice. We tried some candy and local fruits. Our group then had a great lunch before walking through the village on the island.
We visited a place to see and learn how rice-net (a type of rice paper) was made. We then stopped by another place where villagers used dried water-hyacinth to make baskets, bags and shoes.
Late afternoon, we checked into a beautiful home-stay.In the evening, our group attended the cooking demonstration, and then dinner provided by local family. Afterwards, the local entertainment with traditional music was displayed. We really enjoyed this performance.
Day 2: Return to Ho Chi Minh City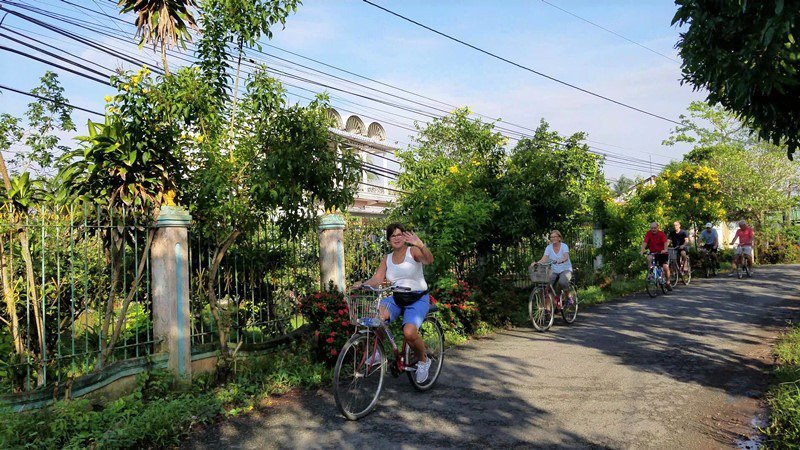 We got up early morning. Our guide then took us to the bike garage where we got our bicycles and began a guided cycling tour. This is a very interesting option which gave us more opportunity to know about local daily life as well as see scenery. We all loved the trip very much.
After breakfast, our group checked out and walked back to our boat waiting nearby. We continued to travel further in the river. We visited a nursery garden and fishing farms along the river. Afterwards, our group stopped by a pottery factory to see the red pottery making process.
The Mekong trip gave us a fascinating insight into lives of Mekong Delta region. Lowell and his friends really enjoyed the Mekong Tour. Beside this trip, we also made other interesting tours: Hanoi Experience, Vietnamese Ceramics, DMZ Tour, and Hue Tour.
Trip unforgettable memories reflect over the video:
This was a wonderful experience for us. Thank you for choosing Indochina Focus.