Vietnamese Ceramics Trip – A great experience
Bat Trang is a Vietnamese ceramics village in the northern part of Vietnam, just more than 10 km from the center of Hanoi capital. It lies on the bank of Red River which is rich of resources for making ceramics.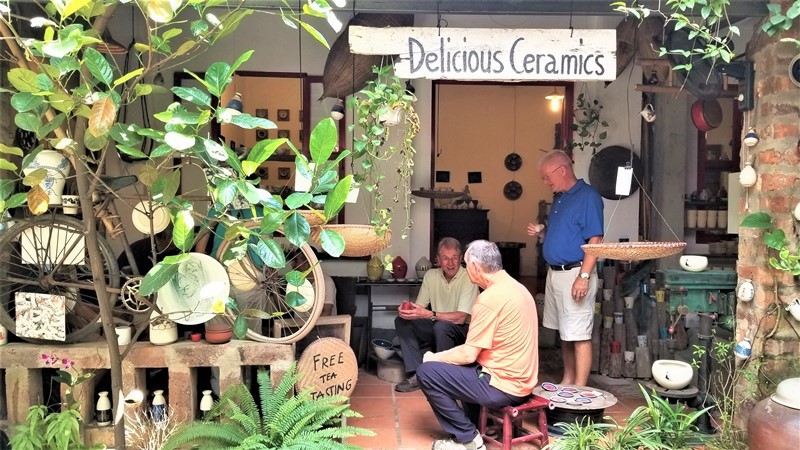 Bat Trang is originally a small village dating back to around 14th – 15th century. When Hanoi became the capital from 1010, businessmen and craftsmen from different places step by step settled down here to work and trade. The village has gradually changed from a normal ceramics village to a famous ceramics center.
We met together in the lobby of Silk Queen Hotel in the morning. After a few minutes waiting, our driver came and took us to Bat Trang pottery village.
On arrival, we walked straight to a local ceramics workshop to see how potters made wares. It was very interesting to learn its making process and see beautiful complete objects here. We then headed to the local market where there was a variety of ceramics items displayed and showed. The group spent time vising the place. Afterwards, some of us decided to walk through small alleys .This is a fantastic insight into local culture.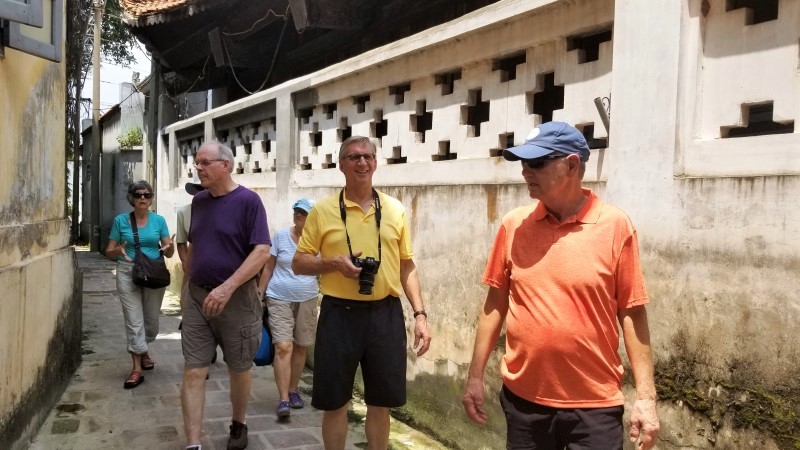 Today, Bat Trang is well-known for the best quality, style and glaze. Therefore, their products are favorite not only Vietnam but also oversee. The trip gave them the opportunity to learn the Vietnamese Ceramics as well as get to know the way of local life.
Exploring Bat Trang village is part of their wonderful memories they spent on their Vietnam holiday.