Hoi An is a wonderful town renowned for its ancient architecture, skilful crafts, delicate food as well as local hospitality. Besides, the town has a convenient place for you to travel to several fascinating attractions around Hoi An. Here is the list of these highlights that you should not miss out on.
Tra Que village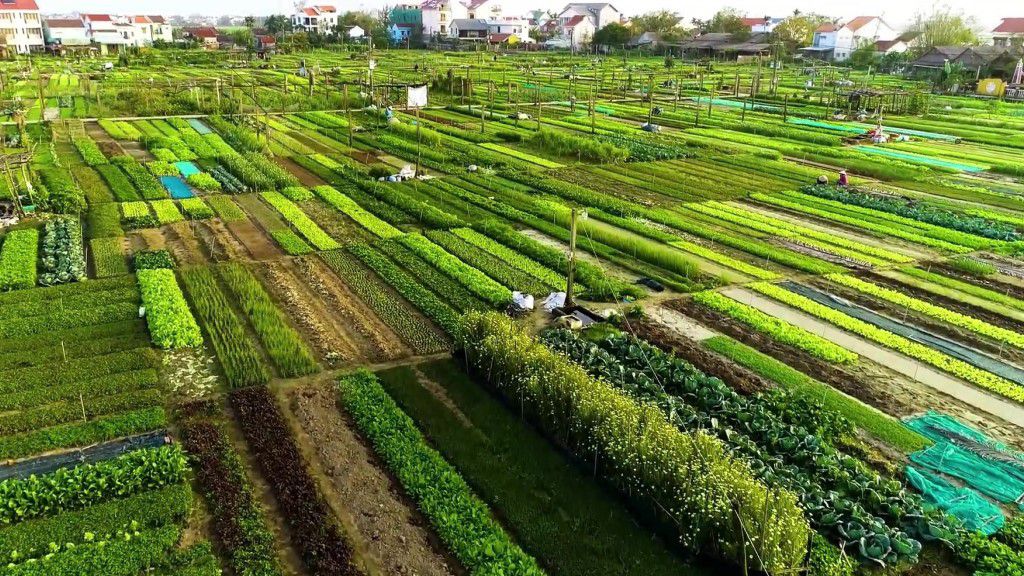 This is a small and tranquil village situated by De Vong River, about 3 km from Hoi An ancient town. The village has an over 300-year tradition of growing herbs and vegetables. Previously local people mainly engaged in fishing and fish farming. Afterwards, realizing the village alluvial land was fertile with high moisture and porosity, villagers started growing vegetables. Because algae are very popular in the river and surrounding lagoons, the villagers collect and transform them into fertilizer. Therefore, Tra Que's vegetables are of very high quality. Today, the village is one of the most famous attractions around Hoi An.
An Bang beach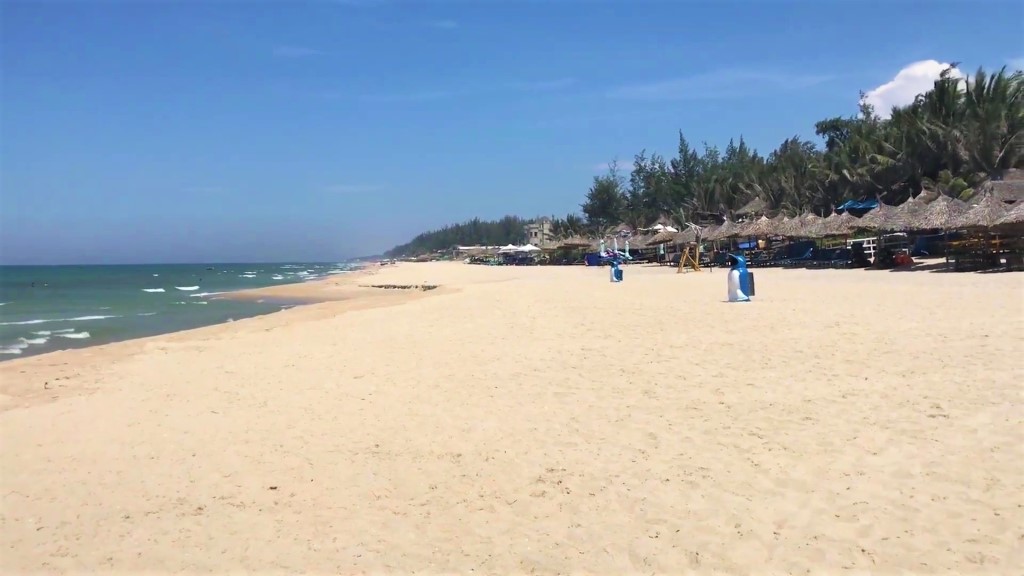 An Bang beach is just about 4 km from Hoi An center. This is an excellent beach with blue water and stretching sands. It would be a wonderful idea to get away from the heat during the day by spending time in this wonderful place. From Hoi An town, you can take a taxi for a short ride to get here, or hire a bike and ride along with rice fields which may give you a more interesting experience.
Marble Mountains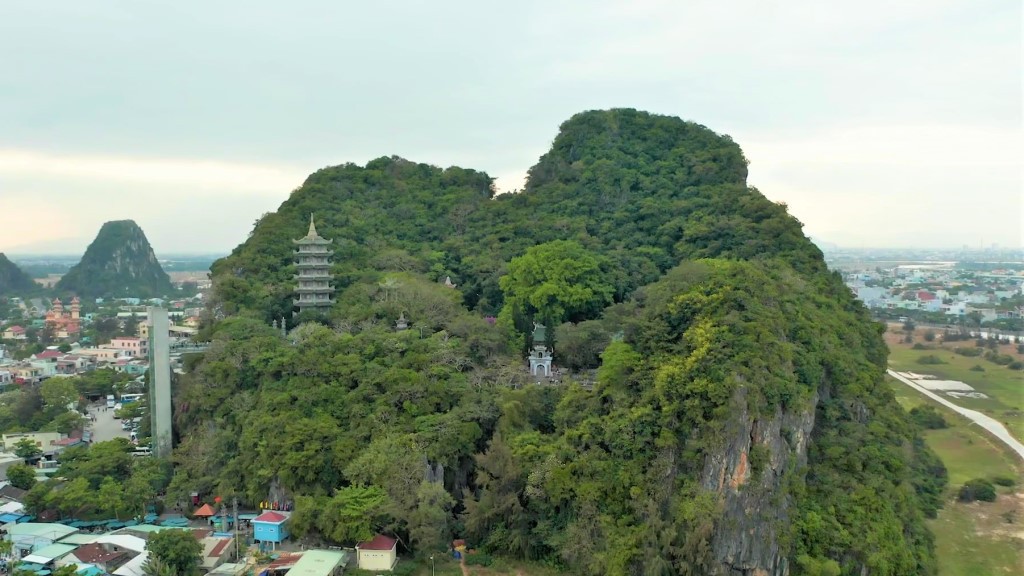 This is a cluster of five hills, about 18 km from the Ancient Town. These five hills are named after five elements including Kim Son (metal), Moc Son (wood), Thuy Son (water), Hoa Son (fire), and Tho Son (earth). Among these hills, Thuy Son is the most beautiful and biggest one. There are many unique temples and grottoes to explore here. You will also have a chance to visit Non Nuoc village famous for marble sculpture as well as admire the beauty of Non Nuoc beach.
My Son sanctuary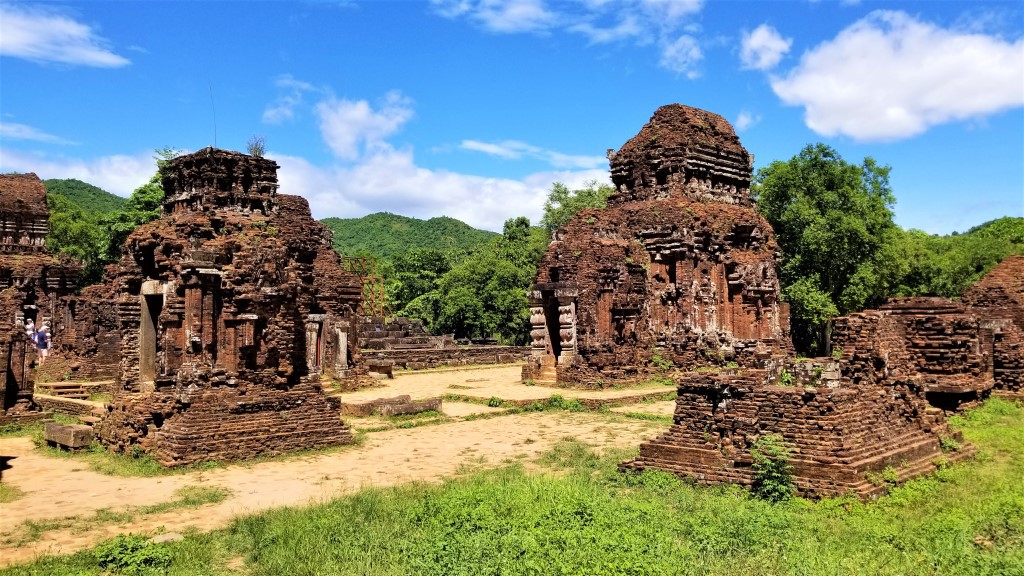 My Son belongs to Duy Phu village, 45 km from Hoi An. It once was the religious and cultural center of the Cham people. Covering an area of 1,158 ha, the sanctuary used to consist of about 70 tower temples built between the 4th and 13th centuries. This complex was severely damaged during the Vietnam war. Especially, from 1969 to 1972, aircrafts B-52 razed this area destroying many temples. In 1980, Polish specialists led by Dr. Kazimierz Kwiatkowsk came to Vietnam. He spent more than 10 years dedicated to fixing the complex. Due to its historical, artistic, technical, and religious value, My Son was recognized by UNESCO as a World cultural heritage in 1999. Coming here, you will also have an opportunity to enjoy Apsara performance – a traditional form of Cham dance and music.
Bana Hills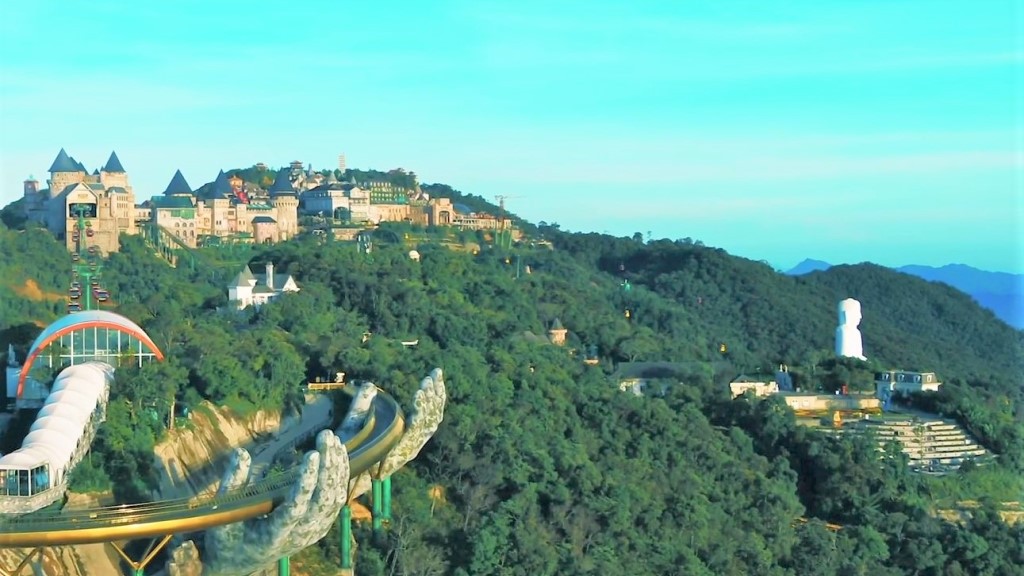 Bana Hills is situated in the Truong Son Mountains, about 48 km from Hoi An Ancient Town. This place used to be French's famous resort constructed in 1919. Today, thanks to great investments, Bana Hills becomes a favourite resort and recreational complex with many French-style structures. Impressive spots that you should not miss out on here include the French Village, Linh Ung Pagoda, and Golden Bridge.
All of the attractions around Hoi An suggested above are the top places. They are not too far from the Ancient Town, which you can make a short trip to explore in a half or 1 day.
Further reference
Hoi An Ancient Town (video)