DMZ Tour – a trip of historic monuments
DMZ Tour gave us a chance to understand part of Vietnam War. In 1954, the Vietnamese communist government won over the French by Dien BienPhu's victory caused the Accords. According to this agreement, Vietnam was temporally divided into two parts at the 17th parallel with the name DMZ. While Viet Minh (communist) controlled North Vietnam, the anti-communist government took over South Vietnam.
After breakfast I came down to the lobby of Thanh Lich Royal Boutique which is a very nice hotel located at Hue center. Here I met our driver and group who were ready for DMZ Tour. After around 1 hour, we approached the DMZ which remains some historic monuments such as Ben Hai River and Hien Luong Bridge.
Hien Luong Bridge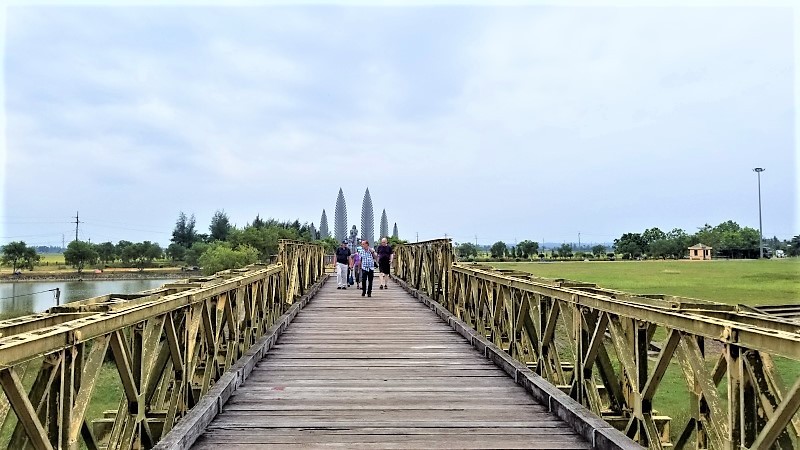 The bride was first built by the French in 1950. It was damaged by American bombardment in 1967 and rebuilt after the Paris Peace Accords with the withdrawal of U.S. forces. Hien Luong is an important bridge over Ben Hai River.
Ben Hai River
Ben Hai is a small river with a total length of about 10 km. It begins from the Truong Son mountain range, flows along the 17th parallel from West to East. The river became the important landmark in the partition of Vietnam based on the Geneva Accords.
Vinh Moc Tunnels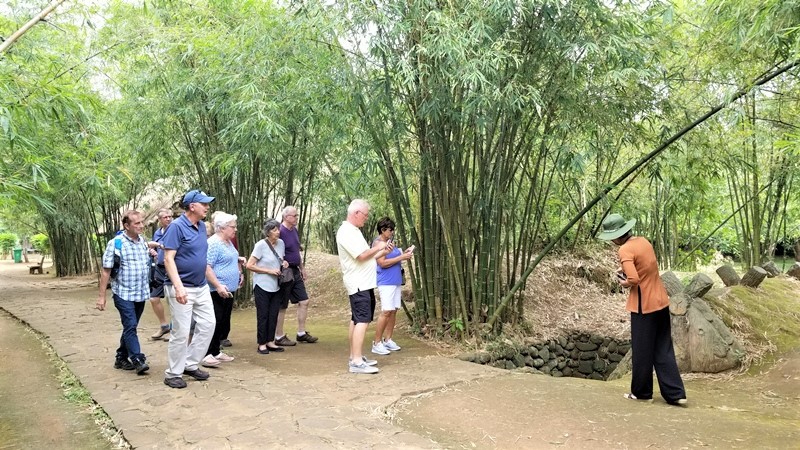 We spent about one hour to visit these historical sites before driving to the Vinh Moc tunnel complex which belongs to Quang Tri province. The tunnels were built as a shelter for local people who were suffered from the intense bombing. Actually, U.S. Army released more than 9000 tons of bombs in this area which means 7 tons per person on average. With very simple tools in 18,000 days from 1965 to 1967, villagers created the nearly 2,000 m long tunnels. About 60 families lived in these tunnels and about 17 children were born here.
Quang Tri Citadel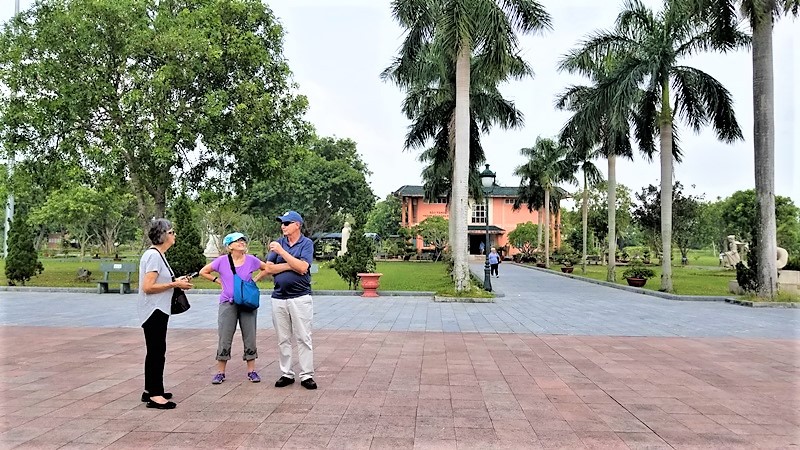 After a couple of hours exploring this place, we drove to have lunch at a local restaurant in Dong Ha city, the capital of Quang Tri province. Though food is simple, our group quite enjoyed meal here. Afterwards, we headed to visit the Citadel. This monument was the site of fierce battles during Vietnam War. Lots of solders laid down their lives for the nation. Especially, 81 days of fighting in the summer of 1972 against the American army caused lives of thousands of Vietnamese soldiers.
We returned to Hue in late afternoon after spending a wonderful day on DMZ tour. It was just a part of their long journey exploring the top Vietnam's destinations. Featured tours Lowell and his friends made: Hanoi capital excursion, Bat Trang pottery village, Hue former capital exploration, and Mekong river delta experience.
Thank you for choosing Indochina Focus