Hue
Hue is a beautiful city in Vietnam's central portion. It has undergone ups and downs for thousands of years, from a simple settlement by the river, villages, a city, a part of Champa kingdom (until 1306) to a capital (1802-1945). These make Hue become one of most popular destinations in Vietnam. Here are the list of Hue attractions highly recommended for your exploration in this poetic city.
Must-see highlights of Hue!
Thien Mu pagoda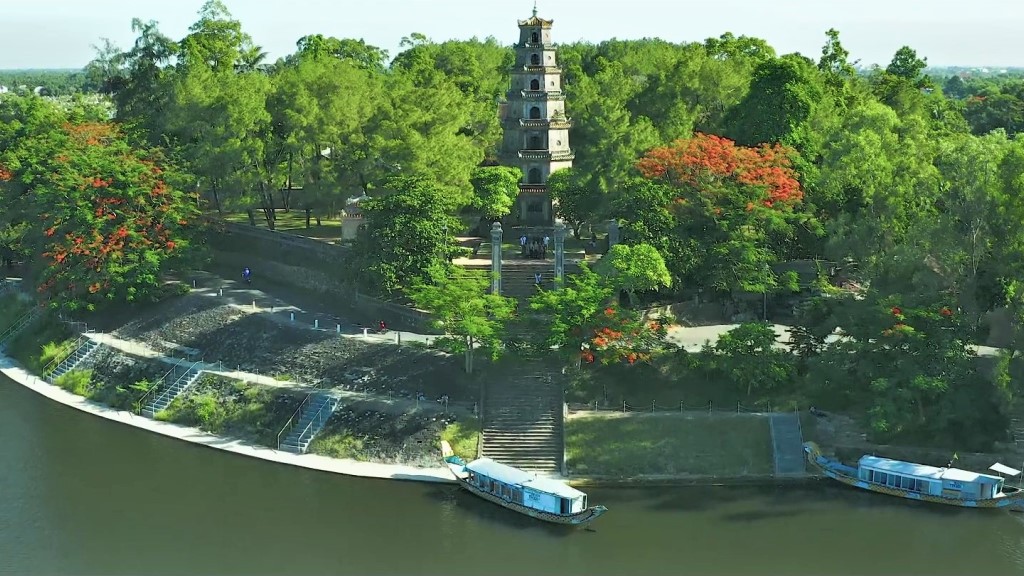 Established in 1601 on Ha Khe hill overlooking Perfume River, Thien Mu is one of the oldest and most popular temples in Hue. It has undergone many reconstructions and restorations. The pagoda has a seven story tower, stupas, worshiping sanctuaries, bonsai trees and other miniatures. From Hue city, you can use car, motorbike or bicycle to get here, but traveling by boat upstream on the Perfume River is probably the most enjoyable.
For further information and images of this beautiful pagoda, please click the link below:
➢ Thien Mu – Hue's most famous religious site
An Hien Garden House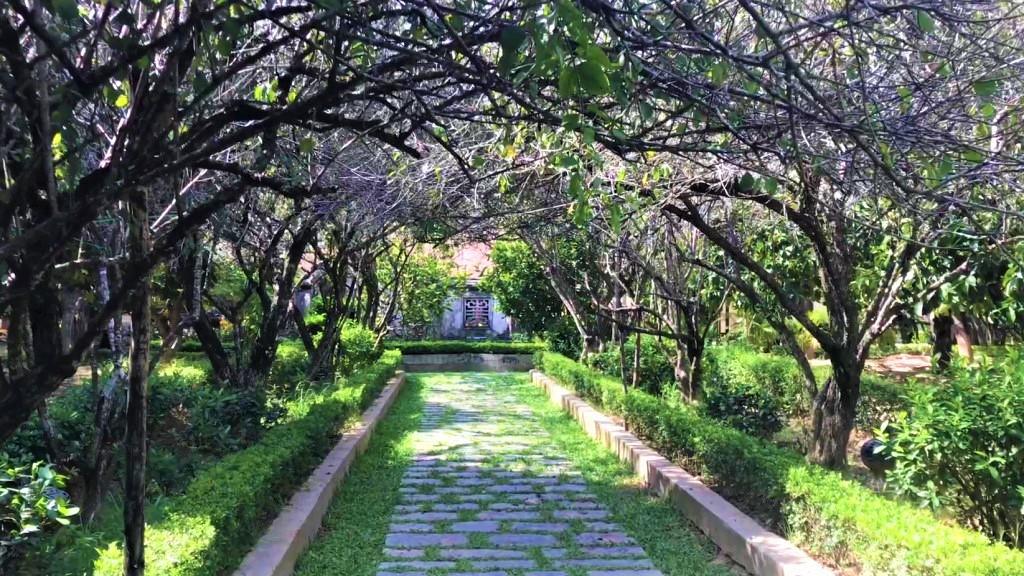 On the bank of Perfume river, An Hien Garden House is built in the late 19 century. It is quite close to the Citadel and Thien Mu Pagoda. Lay on an area of over 5000 m2, its design features a harmonious combination of dwelling house, human, and nature. This is one of the best example for Hue garden house style – old residence nestled in a tranquil garden of fruit trees, ornamental plants and flowers.
Imperial City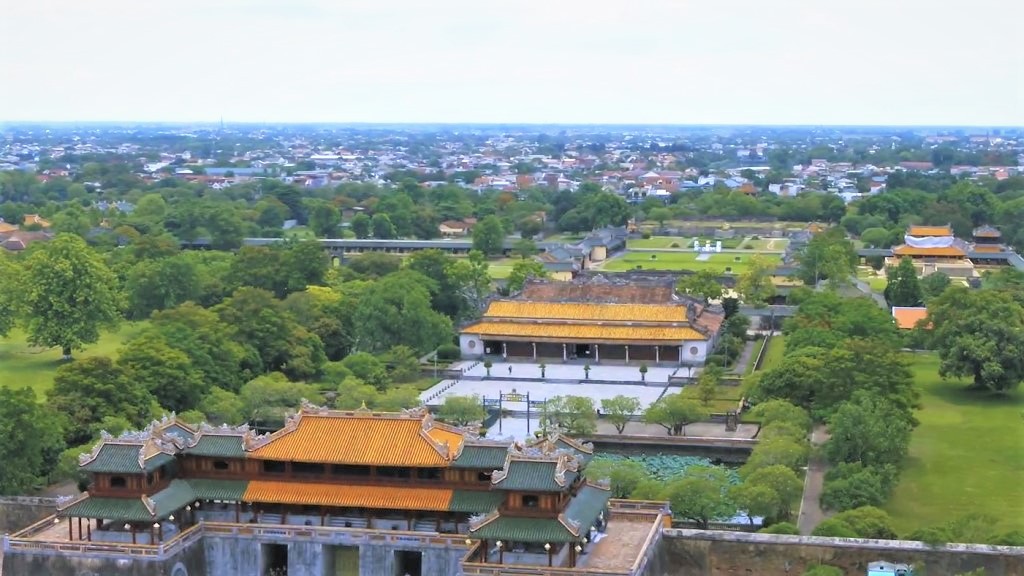 It was constructed from 1804 to 1833 with a circumference of around 2,456 m. It was a place where Kings, royal families and senior mandarins worked and lived under Nguyen feudalism – Vietnam's last dynasty. Beside palaces there are many shrines dedicated to Nguyen kings and lords here. It was recognized as a UNESCO World Cultural Heritage Site in 1993. The Imperial City is considered an important icon of Hue and one of top attractions in this city.
Royal Tombs
There are seven mausoleums (Royal tombs) in Hue: Gia Long, Minh Mang, Thieu Tri, Tu Duc, Duc Duc, Dong Khanh, and Khai Dinh. Here we highly recommend three most popular places as follows:
Mausoleum of King Minh Mang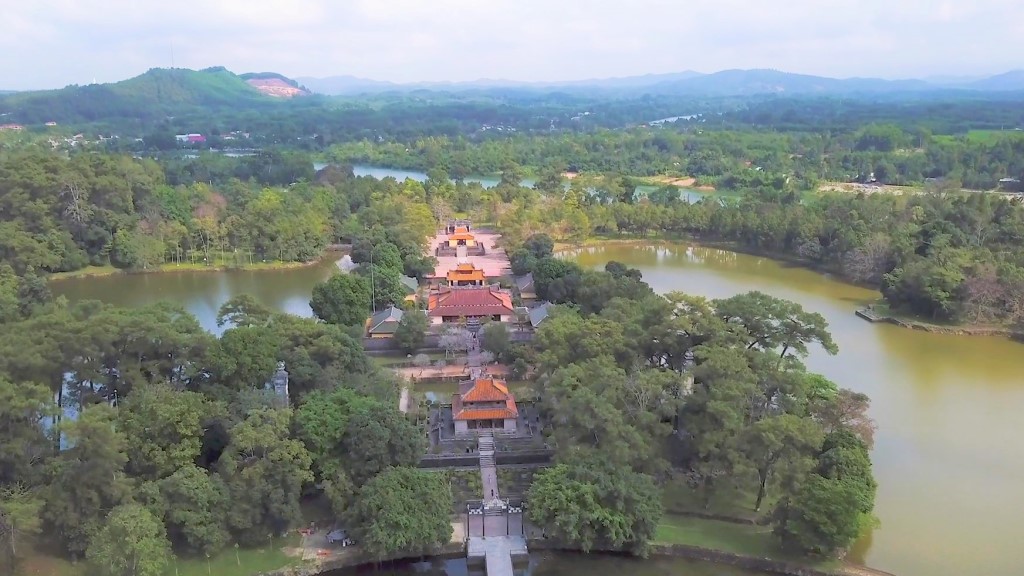 Minh Mang was the second king of Nguyen dynasty, reigning from 1820 to 1841. His mausoleum was built from 1840 to 1843 on Cam Ke hill, about 12 km from Hue City. It is considered the most majestic one among the royal tombs. It covers an area of 26 ha including a burial place, gardens, terraces, lakes, and bridges. The complex is set up in proportion on a lengthwise axis from Dai Hong gate through several structures to Buu Thanh where Minh Mang body is kept.
Mausoleum of King Tu Duc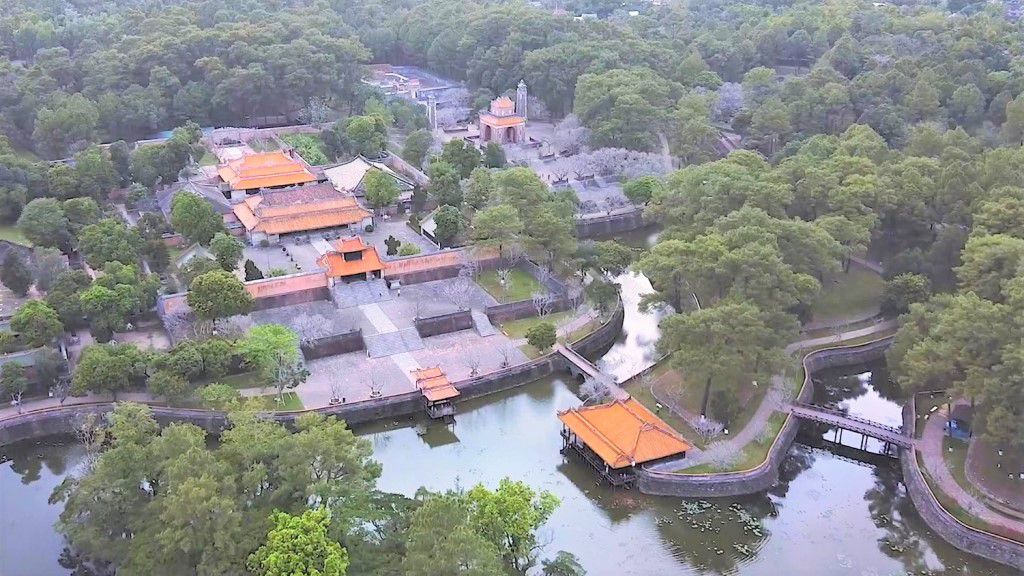 Tu Duc was the fourth king of the Nguyen dynasty, ruling from 1847 to 1883. Covering an area of 12 ha, his tomb was constructed in a narrow valley from 1864 to 1867, 8 km from Hue City. The complex has about 50 structures: altars, theatre and reception area, stele pavilion and sepulcher. In harmony with natural landscapes, this is a picturesque place, one of the most favored spots for those who are interested in exploring the beauty of oriental architecture.
Mausoleum of King Khai Dinh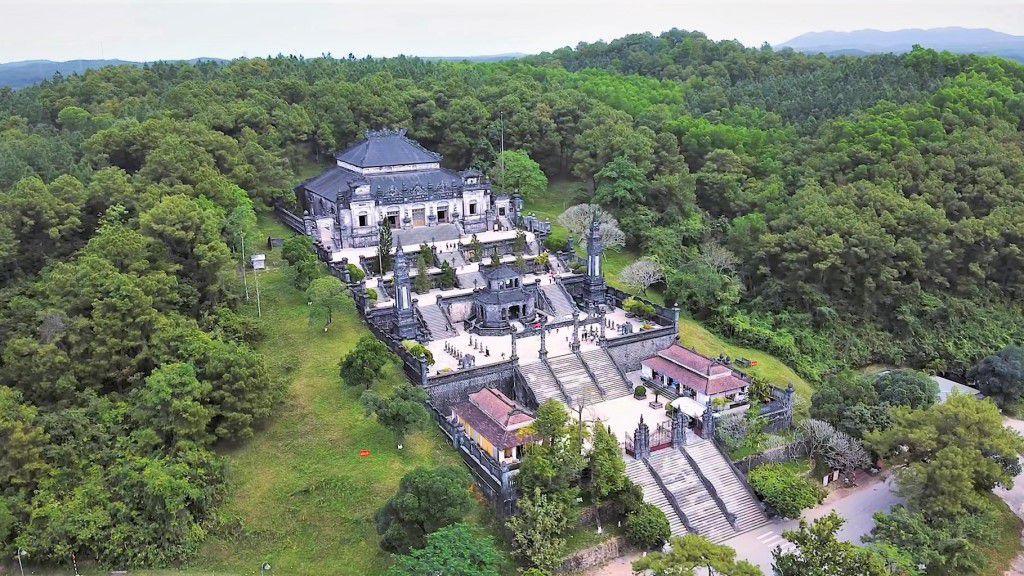 Khai Dinh was the 12th king of the Nguyen dynasty reigning from 1916 to 1925. His mausoleum was built from 1920 to 1931 on Chau Chu hill, 10 km from Hue City. It was the last royal tomb built in Vietnam. Its design is significantly different from other royal tombs established in traditional model. Instead of using lots of wood, stones and bricks for construction as the previous mausoleums, Khai Dinh chose iron and reinforced concrete as basic materials for his tomb. Unique architecture in Khai Dinh tomb is a blend of Western and Eastern styles. The most impressive part is the last section – Mausoleum's highest place where you can see a gilt bronze statue of Khai Dinh cast in France, ceramic-and-glass mosaics, and ceiling decorated dragons rollicking over the clouds.
Don't miss out on Hue attractions!
Tours related to these attractions
→ Day excursion to Hue highlights