Great memories
Our tour of Ninh Binh experience started from Hanoi. At about 7:30 we were picked up at Lakeside Palace hotel in Hanoi center for a transfer to Ninh Binh (2-hour drive).
Ninh Binh experience in the morning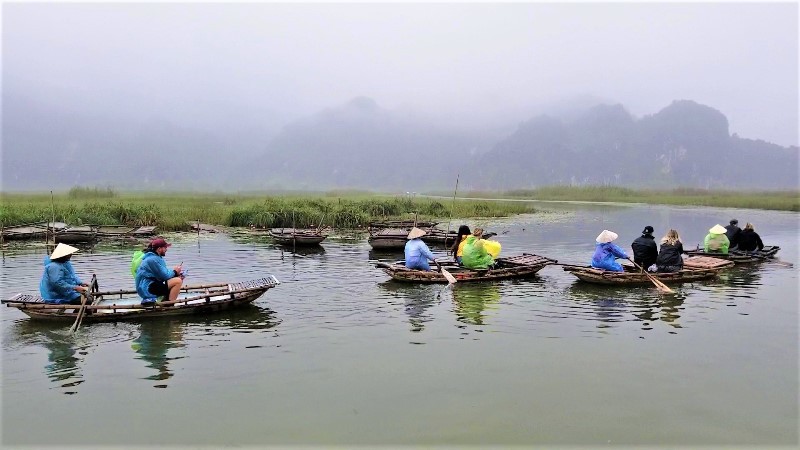 Our first visit is Van Long – a huge natural reserve of wetlands. This reserve covers an area of 3000 hectares with the fauna and flora featuring the ecosystem of limestone mountains and Red River Delta. There are 39 fauna species and 722 flora species, many are listed in the Red Book of endangered species. We spent more than 1 hour on this spectacular site by row-boat which gave us a wonderful experience.
We then visited Hoa Lu which was the national capital from 968 to 1010. Through ups and downs for a thousand years, most royal buildings have been ruined. There are two royal temples built in 11 century we could see here. We really liked the temples in combination with beautiful nature.
Ninh Binh experience in the afternoon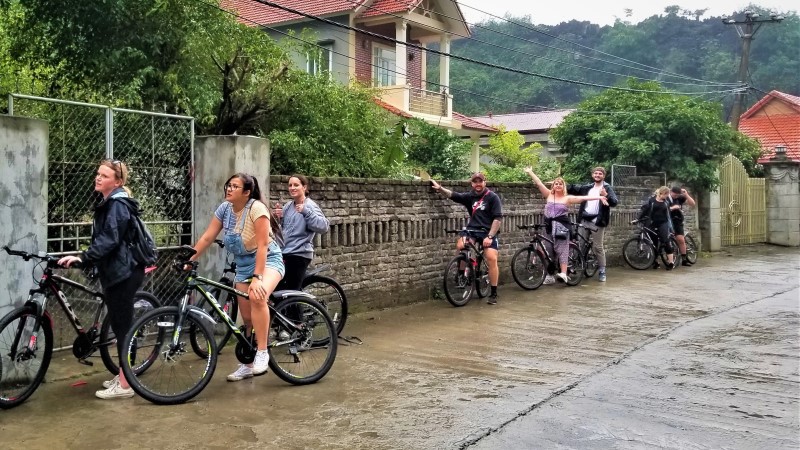 Leaving Hoa Lu, our group continued to visit Hang Mua, a fantastic location which offer fantastic viewpoint. After walking over 486 steps we reached the viewpoint where we enjoyed a wonderful panorama of surroundings with limestone hills, river and rice fields. We then headed to a local restaurant for lunch. Everyone was so hungry that they could not wait anymore. Food was so good, and we enjoyed our meal very much.
After refreshment and freshening up, we took a cycling tour through scenic routes. On the way, our group stopped by to visit some stunning places such as Bich Dong pagoda and Thung Nham bird sanctuary.
Bich Dong is a complex of three pagodas (lower, middle and upper pagodas), built on the hillside. Right after passing through a three-story gate, we saw a wonderful complex of temple, garden and mountain. We continued to walk up over stone steps to the middle pagoda which is inside the cave before reaching the upper pagoda made of limestone. From here we had a gorgeous view of the surrounding countryside.
Thung Nham Bird Sanctuary is an ecosystem zone including over 100 flora and 150 fauna species. Especially, it is home to more than 40 species of birds, some of which on the Red List of Threatened Species. This park is surrounded by tropical forest strips on limestone mountains. Come here we also had a chance to visit But cave, a natural tunnel by row-boat and discover Mermaid, a stunning cave by walking and crawling.
It was a very busy day, but Katy, Seamus, Rebekah, Caitlin, Chelsea, Laura, Cole, and Steven enjoyed Ninh Binh attractions very much. This tour was really fantastic experience for us.
Thank you for choosing Indochina Focus.