On the first day, after checking out, we left Hanoi for Mai Chau town belonging Hoa Binh province. Mai chau is a beautiful valley inhabited mainly by the white thai ethnic group. After about 3.5 hours we approached the valley. We stopped at a house on stilts in Lac village to enjoy traditional lunch provided by a Thai family. Afterwards, we drove to the Sol Bungalows where Kathy and Make checked in and stayed overnight. We intended to cycle, but it had been raining all afternoon. Therefore, we decided to do a cycling next morning instead.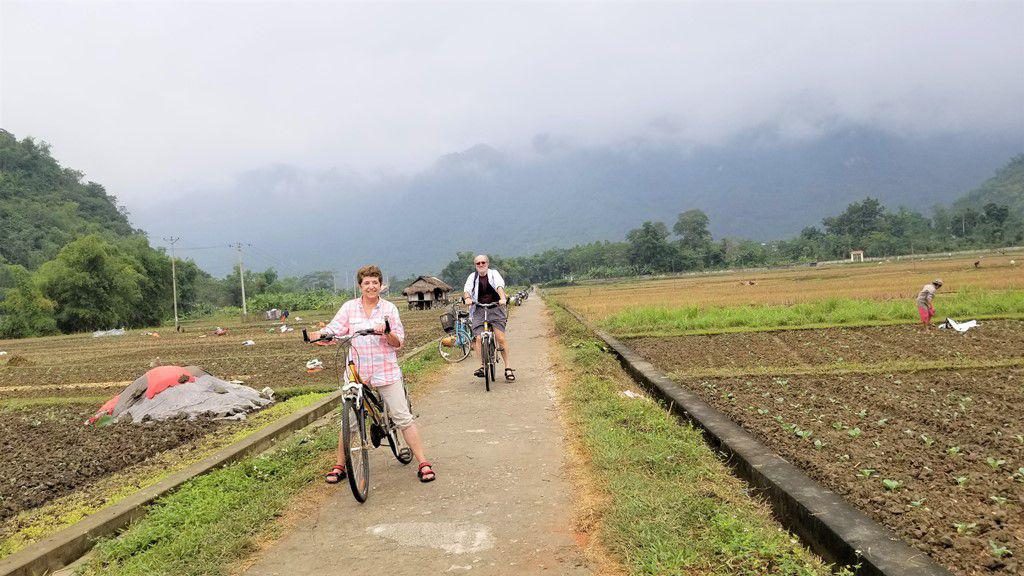 On the second day, in the early morning we started riding from the hotel through scenic routes and wonderful landscapes of villages and hills surrounding. We had opportunities of seeing, meeting and talking with local people. This was a wonderful experience to know the way of local life. After a couple of hours, we cycled back to the hotel. Mike and Kathy had Lunch and a rest.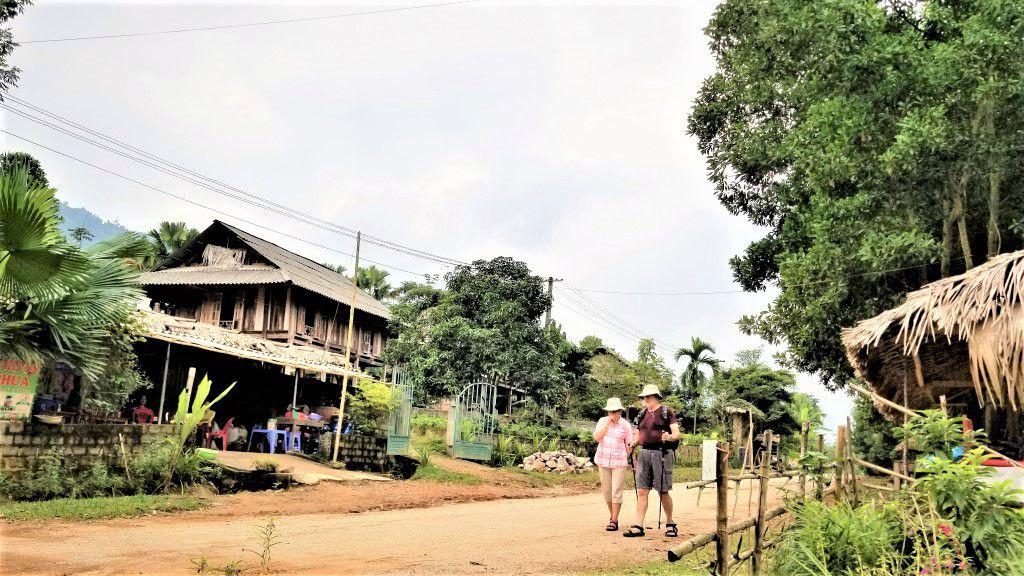 I met them around 1 o'clock for a 30 minute drive to the village of Sam Khoe inhabited by the While Thai group. We walked over the village road, and saw women working on their embroidery, children playing in the yards, men building their houses and making furniture. We then took the river path back to our car and returned to the hotel.
On the third day, we traveled to the village of Xa Linh where H'mong ethic group inhabit. We came on Sunday which is H'mong market day, so we had a chance to see H'mong costumes which are very colorful, learn about how they barter. We then drove back to Hanoi.
Mike and Kathy have enjoyed the trip very much. I was very happy to escort them and make their holiday enjoyable.