A memorable tour in Hanoi
Day 1 – A wonderful approach to the city
Gavin, Rachael, and I met up in the lobby of Silk Queen Grand hotel and exchanged greetings before embarking on a Tour of Hanoi around 6:00 AM to explore some of its main attractions.
Explore the way of local life in the morning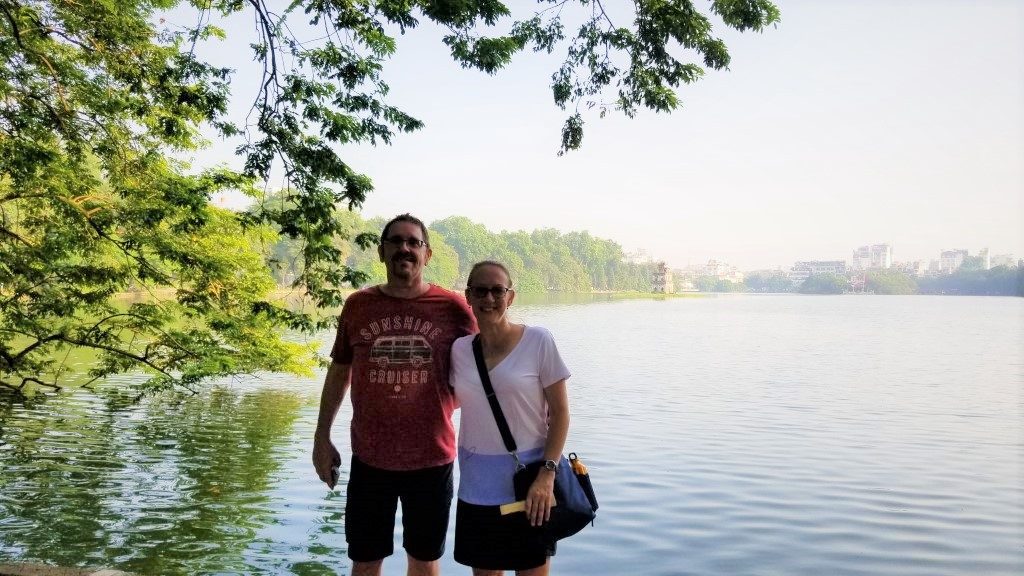 The first place to visit is Hoan Kiem Lake, a name that translates to "restored sword". We left the hotel and walked toward the lake; a beautiful site considered the heart of Hanoi. Many people begin their mornings by exercising on the paths that circle the water. It was an amazing sight to see hundreds of people walking, jogging, running, practicing tai-chi, or playing badminton. Many others come just for social interaction and intriguing atmosphere. Watching people do early morning exercise around the lake becomes a lasting memory.
After an hour of walking around the lake, we strolled through the narrow streets of Hanoi Old Quarter. With its tube houses, noodle shops, and countless vendors, this area is one of the oldest urban zones in Vietnam. Stopping at a local restaurant for some noodle soup with beef, we enjoyed a Hanoi specialty. We continued our exploration by trying deep-fried snacks such as deep-fried scampi with transparent noodles and mushrooms for the filling.
The third place on our itinerary was the Air Bazaar Market. Here you can find things such as tools, computer hardware, bike components, electronics, and other types electrical supplies. Each of them is sold at a specific narrow street. We then wandered and took some photos here before taking a short train ride across the historic Long Bien bridge. The train trip gave us a great opportunity to learn more about local life on the Red River.
Discover historical sites in the afternoon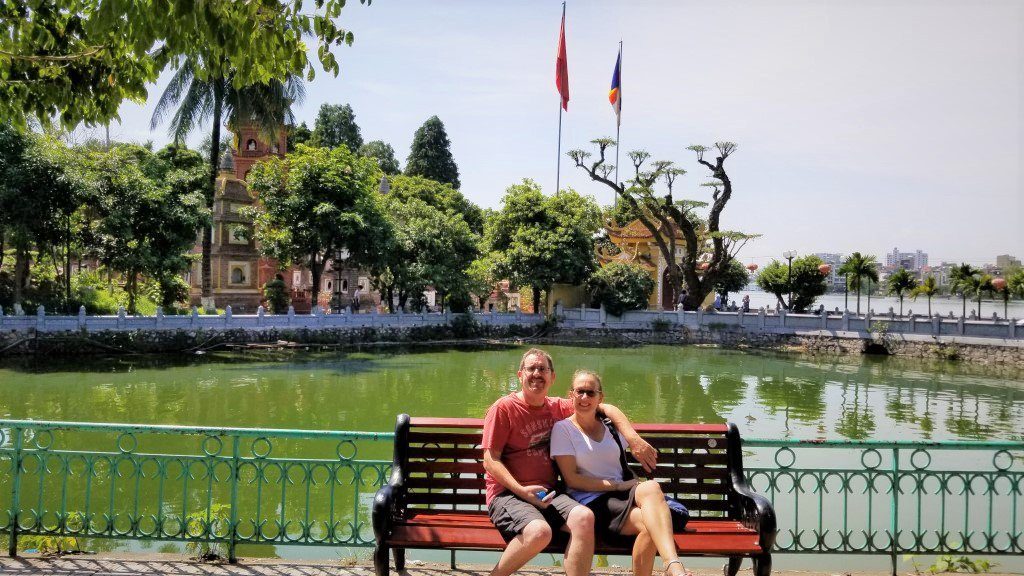 The three of us carried on Hanoi Tour after refreshments and freshening up. Our driver took us to Tran Quoc Pagoda where we took incredible photos. This is one of the oldest and most beautiful Buddhist temples in Vietnam . We then travel to Ba Dinh Square and spent a couple of hours exploring the famous Ho Chi Minh complex. It was here "Uncle Ho" lived and worked from 1954 until his passing in 1969. We saw attractions such as the Presidential Palace, Uncle Ho's Fishpond, the French Botanical Garden, and Houses on stilts.
Driving a little farther into the city we then stopped at the Temple of Literature, a Confucius temple. It was here where King Ly Nhan Tong founded Quoc Tu Giam, Vietnam 's first university in 1076. Although it is no longer a university, many educational activities and cultural events take place. We were all quite impressed with its harmonious designs and historic feel. The bustling flow of tourism makes for an interesting contrast between tranquil inside and crowded outside.
Day 2 – A fascinating insight into the capital of Vietnam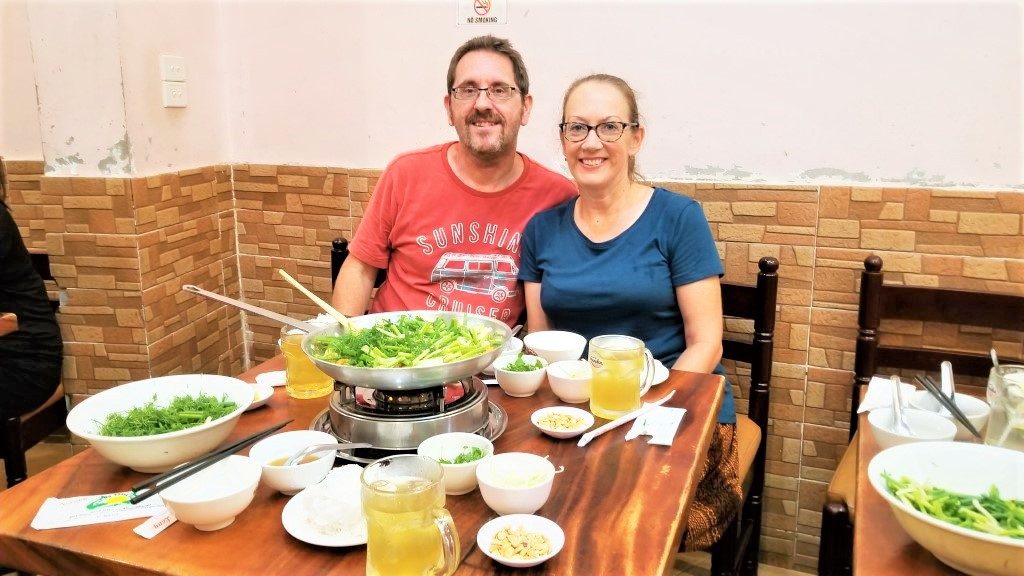 From the hotel, we started strolling through parts of the French and Old Quarters. Stopping at some tiny stalls along the way where we tried some spring rolls and steak bread.
The three of us continued to the intersection known as the famous "train street" to many foreigners. It is here that we were able to walk on the railway, although still in operation. There are many sets of tables and chairs set up beside the rails for people to enjoy the experience. Feeling impressed by the way of life, we decided to sit down. Here we enjoyed an egg coffee and discuss how local people make their living. Afterwards, we headed to Cha Ca Thang Long to try grilled fish, yet another Hanoi staple. This dish is served with noodles, basil, fresh green onion, dill, roasted peeled peanuts, and dipping sauce.
We then continued to visit the Bird Market. It was amazing to see so many kinds of birds in this one place all singing their songs loudly. Many of people here intend to make purchases, but more come just to enjoy the bird's songs. We also saw a variety of feed such as worms, crickets, grains, millet, and processed feed provided here. Afterwards, we returned to the hotel.
Fantastic experiences for fantastic friends
Gavin and Rachael loved the Hanoi Tour very much as it gave them the opportunity to not only explore historical sites but also experience local culture. Hanoi is part of their fantastic journey exploring North Vietnam which also include Sapa, Ha Long and Ninh Binh.
Gavin & Rachael enjoyed their holiday tremendously and are planning to come back. I am looking forward to seeing them again soon and cannot wait to show them more of Vietnam and Cambodia.
Reference
Gavin & Rachael's experience in Ha Long Bay and Ninh Binh