Fantastic memories of Halong Bay day trip
Journey to the World Heritage Site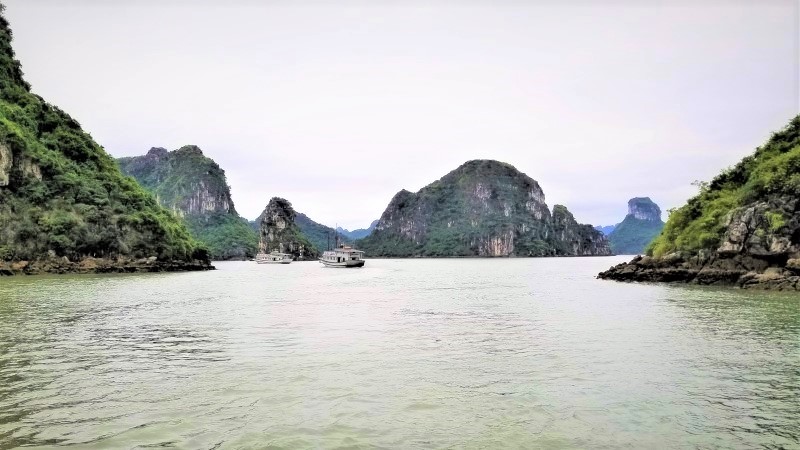 Halong Bay is one of the most popular destinations recognized as a UNESCO World Heritage Site twice: for its universal aesthetic value in 1994 and for its outstanding geological and geomorphological value in 2000. Moreover, New 7 Wonders Foundation named Halong Bay to be one of New Seven Natural Wonders of the World.
Right after boarding, the cruise members were preparing lunch for us. The meal was so much that our group could not finish all. We quite enjoyed our meal.

Explore mysterious site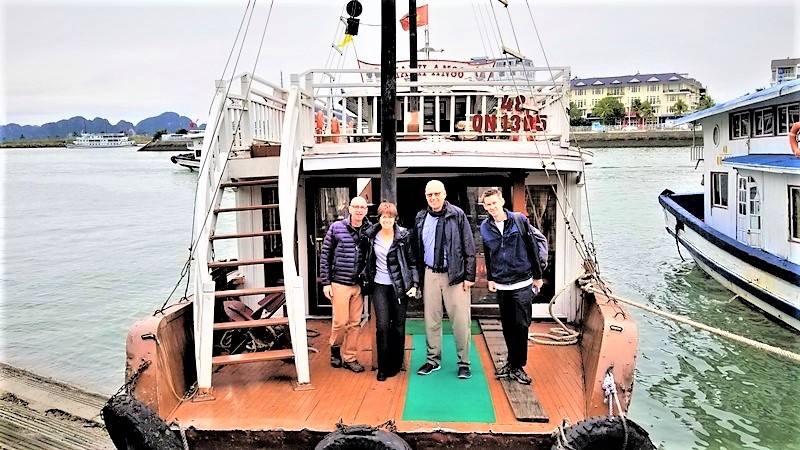 We cruise though several islands which looked like strange mountains rising from emerald water. We could see lots of islands and islets in amazing shapes like a dog, duck, turtle and fighting cocks. Halong Bay is spectacular and a huge place covering an area of 1,553 sqkm with around 2000 islands and islets.
Our boat stopped by Dau Go Island. Here we walked up to explore Thien Cung and Dau Go, one of the most beautiful grottoes in Halong bay. They are really stunning. We spent about one hour admiring this magnificent beauty with numerous strange shapes of stalagmites and stalactites.
We then returned to the Tuan Chau marina where our car was waiting.  At 6:30 we had a wonderful dinner at a local restaurant in Hanoi before walking back to the Hanoi Hilton Hotel. Dawn, Phil, Ron and Duncan enjoyed Halong bay day trip very much. I was very pleased to escort them.
Thank you for choosing Indochina Focus