As the nation's capital, Hanoi is an important center of politics, culture and economy. Because of its vital position, the city is a busy place where people gather to study, work and entertain. We are sometimes tired of the hustle and bustle of the capital city. Let's get out for a day to enjoy the attractions around Hanoi
Attractions around Hanoi
Bat Trang pottery village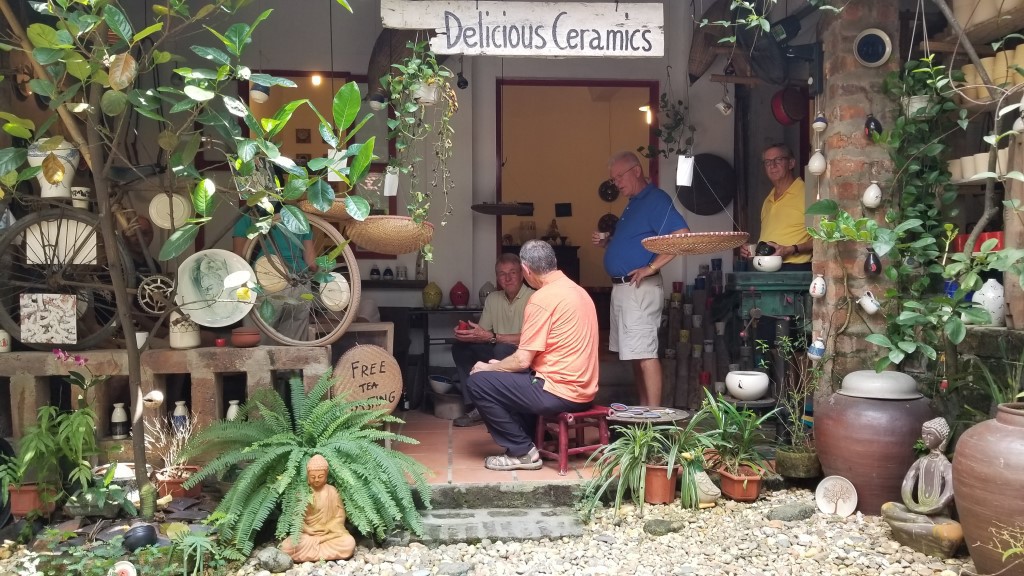 There are lots of pottery villages in Vietnam, but Bat Trang is the most famous one and you should not miss out on visiting this special place while touring Hanoi. About 15 km southeast of the city center, this village makes a short and convenient trip.
Bat Trang has a long history of ceramic making, which dates back more than 500 years. Its products are of a high quality and attractive style, popular not only in Vietnam but also internationally. Due to a variety of unique products in addition to the short distance from the capital, Bat Trang is undoubtedly one of the best attractions around Hanoi.
From Long Bien bus station or the bus stop at Dong Xuan traditional market in the Old Quarter, you can catch "bus 47" (public bus number 47). For a quick journey, take a taxi or a car by booking from your hotel reception. If you are interested in getting local insight into this wonderful village, take a private tour with an experienced English speaking guide.
Duong Lam ancient village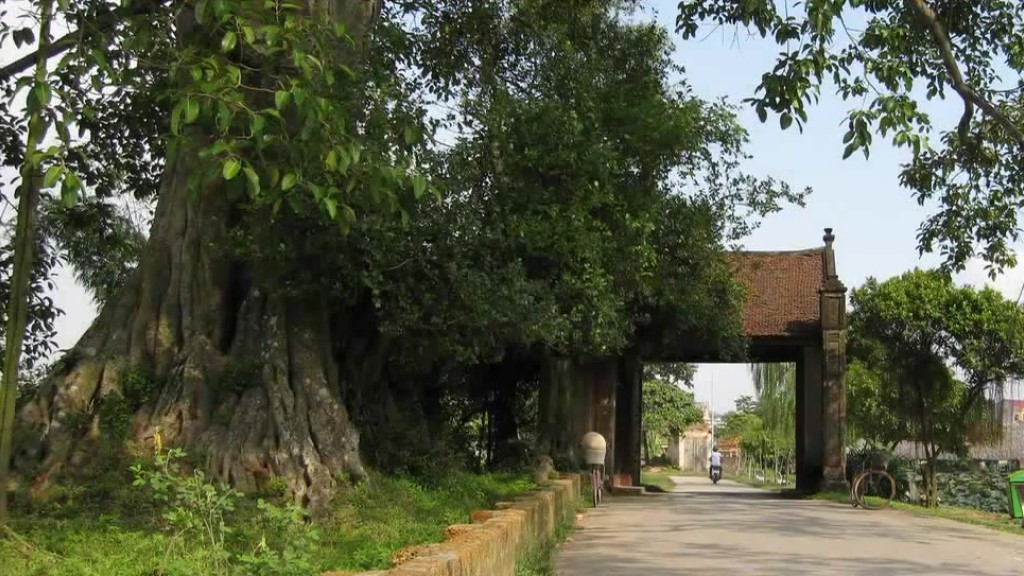 Duong Lam village is a beautiful place located in Tay Son town, about 50 km from Hanoi. Duong Lam features the character of old villages nestled alongside the Red River Delta. The village dates back 1200 years ago. It is famous for preserving many ancient structures including homes, temples, and pagodas. Many of them were built with laterite, typical of the time. Well-known for its unique architecture and delicious local dishes, Duong Lam is one of the top places to visit around Hanoi.
Featured places
Mia Pagoda
Ancient houses
Phung Hung Temple
Ngo Quyen Mausoleum
Mong Phu Communal House
Specialties in Duong Lam
Mia chicken, Banh te (local rice cake stuffed with pork, ear mushroom, and spring onion), sesame candy, peanut candy, and especially "Che lam" which is made of roasted sticky rice powder, ginger, peanuts, and malt.
Chua Huong "Perfume Pagoda"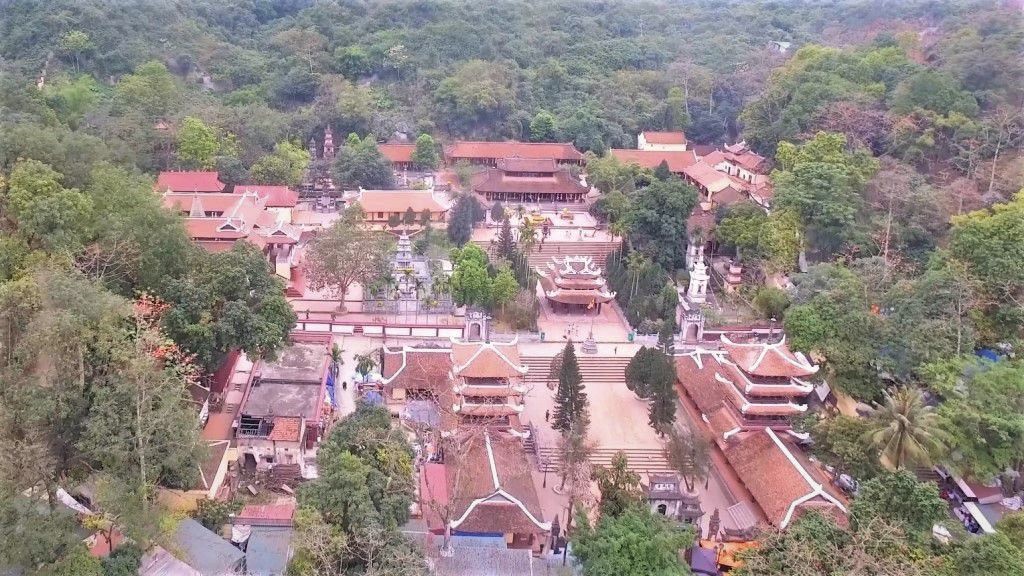 Situated in Huong Son village, Perfume Pagoda is one of the most popular Buddhist pilgrimage sites in Vietnam. This site is a huge complex including many pagodas, temples and shrines built in the Huong Tich mountains. Hundreds of thousands of people visit this place every year.
The important religious site is also known for its beautiful landscapes. Two main temples that should not be missed here are the Thien Tru pagoda (built in 15th century) on the mountain foot and "Chua Trong" (inner temple in Huong Tich cave) on the mountain top.
Perfume Pagoda is about 65 km south of Hanoi. The complex is accessible only by boat. After a 2 hour-drive from Hanoi, you will arrive at Huong Son village. From Ben Duc (Duc dock), you can take a rowboat along the Yen river for about one hour to reach the Huong Tich mountains, where you can explore temples and shrines as well as admire the beautiful scenery.
Reference for Attractions outside Hanoi
The attractions around Hanoi we suggested above are the top places to visit on the outskirts of its city. Beside that, there are many wonderful places belonging to other provinces, which you can make a one or two day tour from Hanoi. Below are references.
➣ Ninh Binh Amazing Landscapes (video)
➢ Ha Long Bay – World Heritage Site (video)