Sapa
Situated in the northwest mountain region, Sapa is more than 315 km from Hanoi capital. It is one of the most popular destinations in Vietnam. Many of Sapa attractions from cultural diversity to natural beauty you should not miss out while touring here. This place is home to six ethnic groups including Viet, H'mong, Dao, Tay, Giay, and Xa Pho. The Viet mainly live in the central town and the others mostly inhabit in villages and communes scattered around. Come here you will have the opportunity to engage with local. Moreover, you will also admire the beauty of landscapes with dramatic mountains, rivers, streams, waterfalls, and stunning terraced fields.
Sapa Attractions
Muong Hoa Valley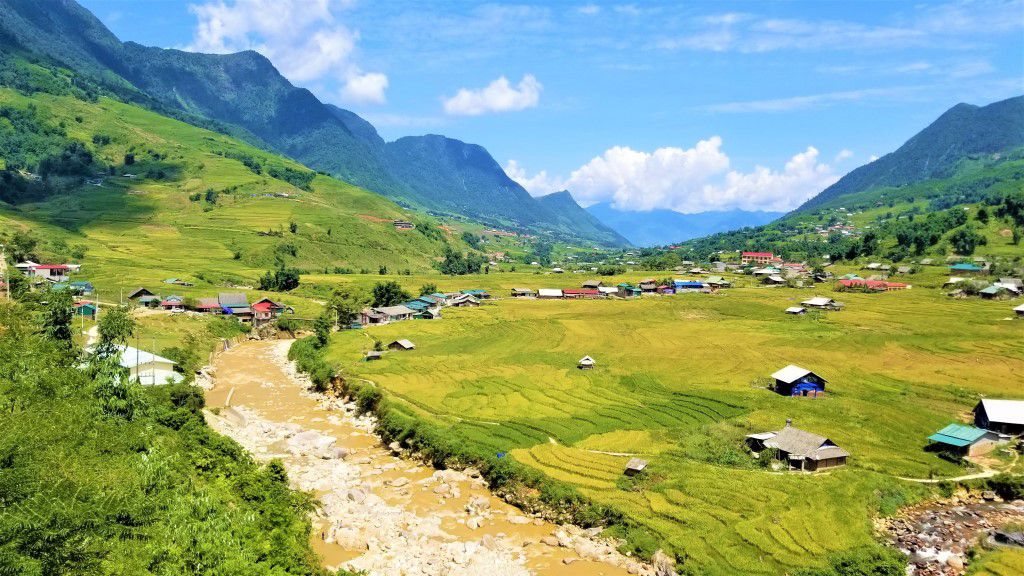 Muong Hoa is about 10 km from Sapa town. Here you can enjoy beautiful scenery of Muong Hoa River winding along the hillsides as well as explore life of minorities settled on the riverbanks. Especially, its charming terraces is a must-see when visiting Sapa. Its fascination reflects through the green color of seedlings and young paddy plants, the brilliant golden color of ripe fields in September and November.
Ham Rong Mountain
Ham Rong is right near Sapa town. It is about 1800 m high elevation. The tourist area located on Ham Rong Mountain covers an area of 148 ha. It is a great combination of nature and man-made with lots of attractive miniatures. You can see many types of flowers such as blossom, hydrangea, geraniums, lily and orchids. Here you can find several wonderful viewpoints where you are able to enjoy spectacular scenery and take photos as well.
Fansipan
Its peak is over 3143 m above the sea level. Fansipan is considered the highest mountain in Indochina (including Vietnam, Laos and Cambodia). The easiest option to access the mountain is taking cable car. This modern cable car system has come into operation since 2013. The other option requires a trekking tour in 2 or 3 days which gives you more interesting experience.
Cat Cat village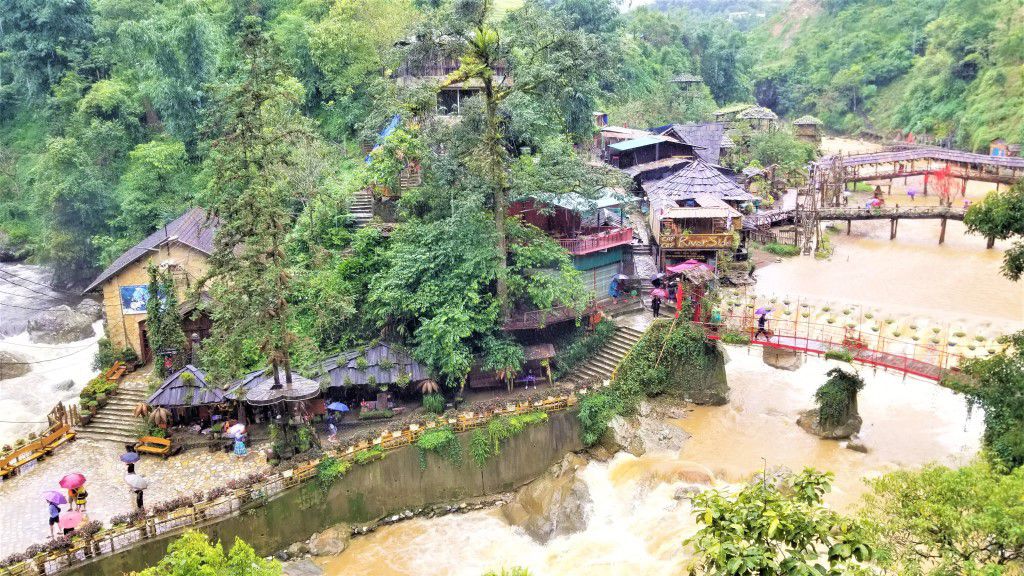 Cat Cat is a village of H'mong ethnic group, just 2 km from Sapa town. It was formed in the 19th century by ethnic minorities who came to work in the fields at the foot of Hoang Lien Son Mountain. They settled down and built their houses near the fields. Coming here you will have the chance to encounter H'mong people in their traditional costumes as well as houses featuring local traditional architect. Touring Cat Cat will give you a chance to admire the stunning beauty of mountains, streams, waterfall, and terraces.
Ta Phin village
Ta Phin is a beautiful village which consists of small hamlets where Red Dao and H'mong ethnic people live. The route from Sapa to the village is quite easy, just 12 km. Come here you will have the opportunity to get to know about tribal culture as well as admire the beauty of paddy fields, streams, and mountains. You will also have chance to see and shop handcrafts made by local people such as handbags, bag, scarfs, and traditional skirts.
Thac Bac (Silver Waterfall)
Thac Bac is situated about 12 km from Sapa town. At high elevation of 1800 m, the waterfall forms gorgeous white foams when strips of water flow and hit the rocky cliffs. bottom. Here there is a system of staircase installed along the waterfall, which allows you to climb up to admire its beauty. The best period for visiting this spot is usually from February to June because this time the silver waterfall flows fiercely which makes it more brilliant and stunning
Ta Giang Phinh village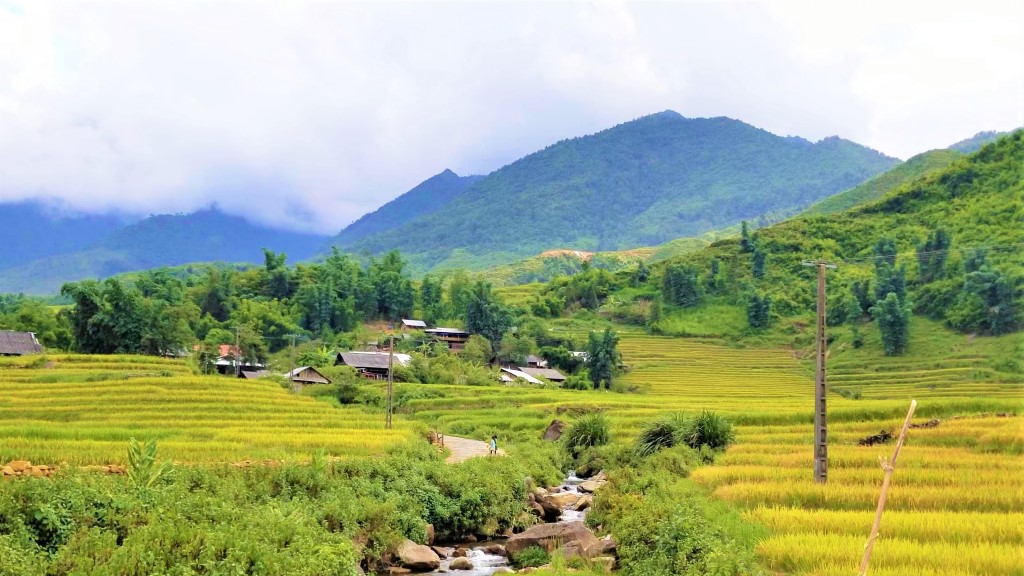 Ta Giang Phinh is a small village located at the foot of Ngu Chi Son Mountain. The village is about 28 km from Sapa center (almost 1-hour drive). H'mong is the main ethnic group living here. The route to get here from Sapa is impressive with green primeval forest and peach, plum, pear trees grown along the road. On arrival, you will be overwhelmed by landscapes here from stunning terraced fields, waterfall to rustic life in tranquil atmosphere. You will also have the chance to admire dramatic Ngu Chi Son (over 2850 m high elevation). In the shape of 5 fingers pointing toward the sky, the mountain is known one of the most impressive spots in North Vietnam.
Reference related to Sapa Attractions
➢ Sapa – a must-see destionation (video)