In the morning, she started cycling with her guide to the local market. Here the guide showed her diversity of ingredients and bought some items to prepare for cooking lesson in Tra Que which is an organic vegetable village.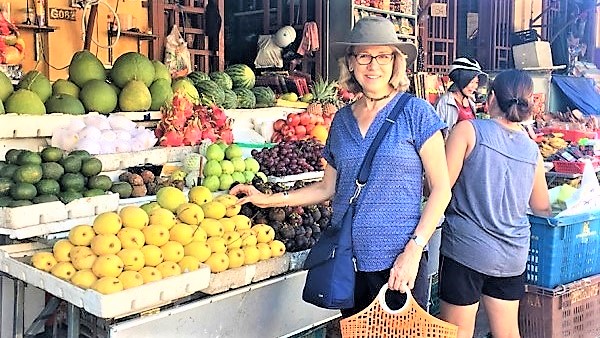 They then continued to ride toward the village through scenic routes. In Tra Que, Doreen had a chance to visit beautiful gardens and meet local farmers who instructed gardening as well as try working in the farm. Afterwards, she got complementary foot and shoulder massages before trying cooking and eating some local dishes.
Doreen really enjoyed Hoi An cooking tour. I was very happy to arrange a wonderful trip for her.